All right, people! I've decided that we need a theeeme, just to get the ball rolling (I dunno about you, but I like structure). So we'll start with something pretty broad and see how it pans out, eh? (<—you'll have to excuse me, I'm surrounded by Canadians.)

So! Post some photos. It can be one—or it can be a whole set. Post photos of something that is important to you—a person, an animal, a location—and write a little bit about it for us. Please remember to use lj cuts.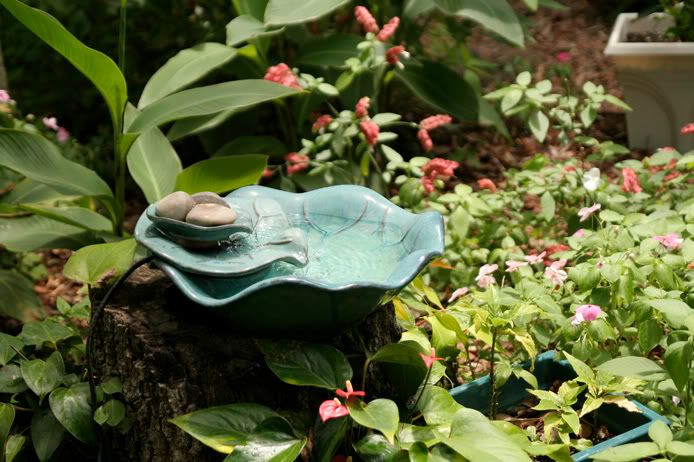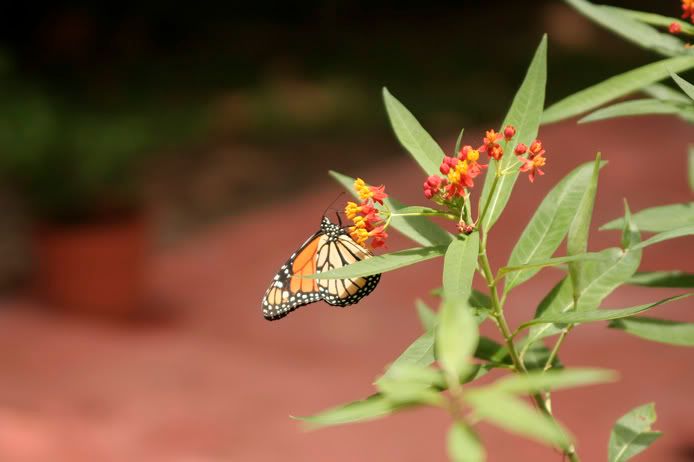 Little by little since the time my brother & I left the nest, our marshfront backyard has been transformed into a sort of tropical paradise. My mum has poured her heart and soul into her work—there are several small fountains, bird baths, many many varieties of colorful flowers, and she has even recently added a brick-red tiered addition to the patio. Vibrant, wild flowers spring up in the marshy land beyond without prompting, and the entire yard is shaded by huge water oaks and magnolia trees.

I was absolutely in awe at the backyard's most recent transformations when I went to visit my parents in Florida last week, so hubby & I made sure to snap a lot of pictures. I especially enjoy climbing out onto the first-story roof from my second-story bedroom window and observing the yard/marsh from high above. There are always birds and the melodic chirping of insects.

Edit: Theme ends on June 27th.